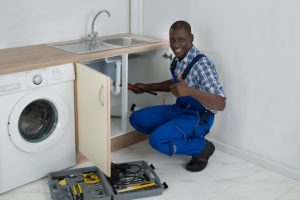 Being a plumber is about more than just fixing clogged toilets and sinks. As a full-service plumbing company, Professional Plumbing, Inc. provides a wide array of services for families in Riverside, CA, and the surrounding area.
Basic Plumbing – When you need detailed plumbing inspections, you can count on our team of technicians. We can perform any basic plumbing services like fixing leaks, clogs, and more.
Drain Services – Clogged drains are incredibly inconvenient, so you can rely on our drain services to get your pipes moving again in no time. We can also perform sewer line locating and sewer and drain line repairs.
Water Heaters – Never take a cold shower again when you rely on our team of experienced plumbers for water heater repair. We can also install a new tankless water heater for your home.
Slab Leak Repair – Our team can identify and repair a slab leak to help you eliminate moisture in your basement as soon as possible.
Backflow – We offer backflow testing, repairs, and installations. We also have backflow anti-theft devices for your home.
Natural Gas – Prevent a disaster when you rely on our team for gas line repair in Riverside, CA, and the surrounding areas. We also offer gas leak detection, gas line replacement, earthquake shut-off valves, and more.
Our team of experienced plumbers is ready to assist you when you need it most, 24 hours a day.