Free* in-Home Plumbing Inspection
*Free home plumbing inspections are for current homeowners during regular working hours. There will be a nominal charge for inspections on homes going into, or in escrow, or up for sale. These charges may be applied to the cost of the repairs if we are contracted to do the repairs.
Detailed Inspections from Our Plumber in Orange County
Identify any areas in need of repair with our plumbing inspections in Orange County, CA. For more than 25 years, Professional Plumbing, Inc. has been trusted by thousands of customers to work in their homes and businesses, just like yours, all around Orange County, performing tens of thousands of plumbing and drain repairs. We pride ourselves on our reputation for excellent customer service and the highest degree of customer satisfaction second to none. Count on our plumbers to handle:
Drips and Leaks
Our well-trained plumbers are experts in fixing plumbing leaks and drips correctly, with the right parts and the right tools, all at an affordable up-front price. Our "Up Front" pricing lets you will know what plumbing repair is needed, what materials are required and the total cost for the plumbing repair, all before the plumber starts the work. No Surprises!
Repairs
Do you have a toilet that is frequently refilling or being topped up when no one is in the bathroom? Do you have a tap or shower head that has a constant drip? Call us now and we will fix those problems quickly, the first time and without getting water throughout your house.
Garbage Disposals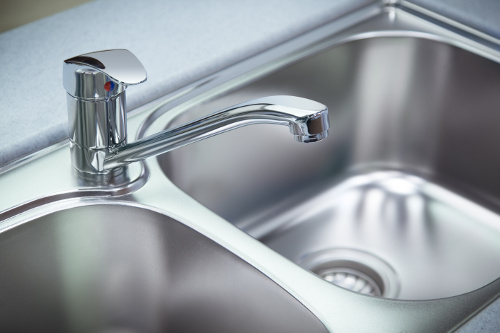 If your family gathering or dinner party is in danger of becoming the disaster of the year because of a faulty or clogged garbage disposal unit don't hesitate, call us right away and we will save your day or event. We only use the best residential garbage disposals on the market today, the ISE® (In-Sink-Erator) brand.
Contact us today for detailed plumbing inspections that identify areas for improvement. We proudly serve customers in Orange County, California, and surrounding communities.