Accurate Backflow Testing from our Plumber in Orange County
What are Backflow devices for?
Backflow devices are designed to stop any backflow or siphoning of water from where the water is going to, like your home or business, back into the city or municipal water system.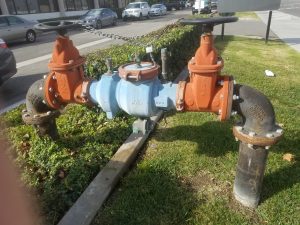 Backflow Testing
Our Orange County plumber, offers backflow testing for all backflow devices no matter what size backflow you have. We also give discounts for backflow testing when you have more than one backflow device at the same address.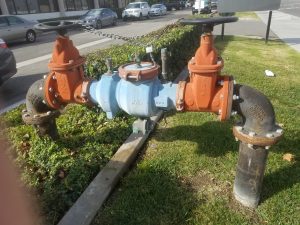 Backflow Repairs
Save time and money with backflow repairs from our plumber in Orange County. If you backflow device needs repairs, Professional Plumbing, Inc. has the parts to repair you backflow device in stock now. We even have parts readily available for those not-so-common backflow devices.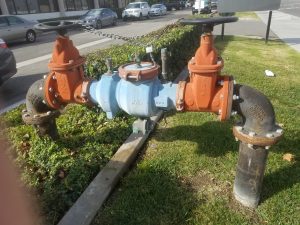 Backflow Installation
Has your backflow device been stolen, or do you need a new model installed? Don't sweat it. We have a broad array of models readily available, so we can get a new backflow prevention device installed and get you back up and running.
Backflow Anti-Theft Devices
We are in some tough economic times right now. In Los Angeles and Orange Counties, the theft of backflow devices is rampant. People steal your backflow devices for the brass and sell it to scrap yards for pennies on the dollar. Ask about our backflow valve assembly anti-theft devices and cages.
If you haven't had your backflow device stolen, now would be a good time to be pro-active and potentially save yourself hundreds if not thousands of dollars. Ask about our backflow options during a basic plumbing inspection. Our backflow installation services include a variety of options that keep you running.
We can install a backflow anti-theft device before you have to incur the cost of replacing both the backflow itself and the anti-theft device. Our price includes any repairs to the damaged piping needed in the aftermath of the theft, plus any downtime your business would experience while we are getting the new backflow device installed.
Contact us today for backflow testing and take advantage of a discount for locations with multiple devices. We proudly serve customers in Orange County, California, and surrounding communities.